Christmas 2018 Painting
Dec 24, 2018
Christmas is always a magical time, especially this year. There wasn't much on my wish list, but I wanted something from Mother Nature. I've been pretty good this year, so I asked for the gift of sunlight.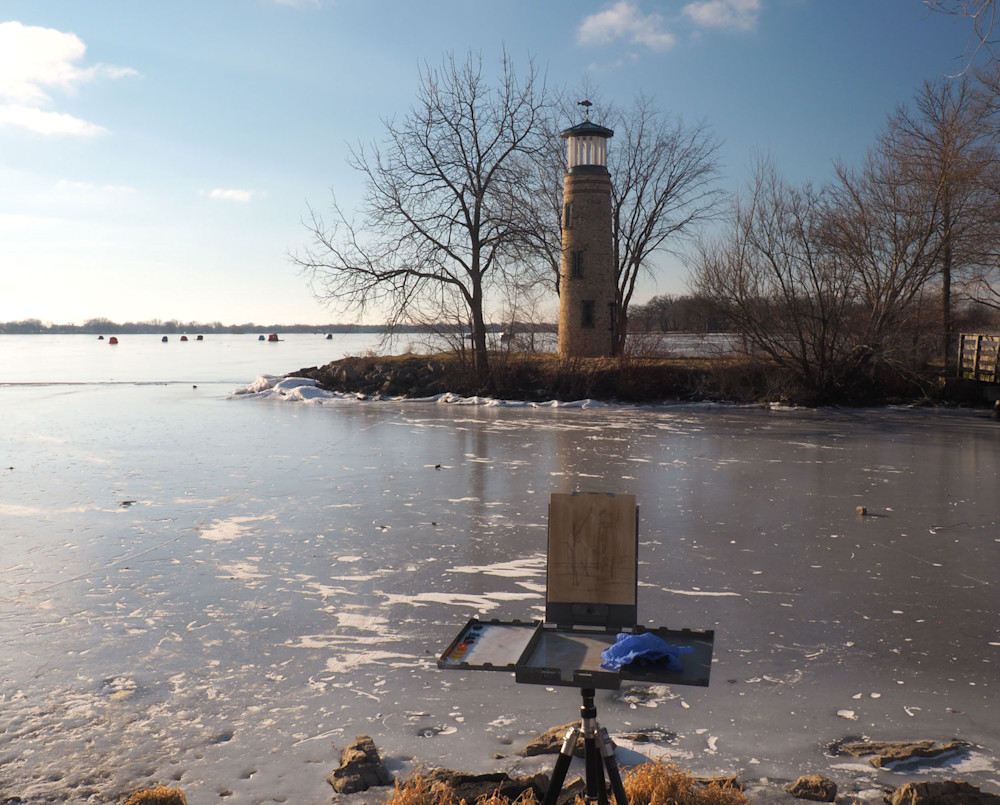 I'm in my hometown of Neenah, WI for the holidays. The plan was to go out and paint the Asylum Point Lighthouse (Oshkosh, WI) while I was home. I had painted it last summer at the Oshkosh Fine Arts Association Plein Air Festival event, but wanted to try a new composition and see it when it's not so overgrown.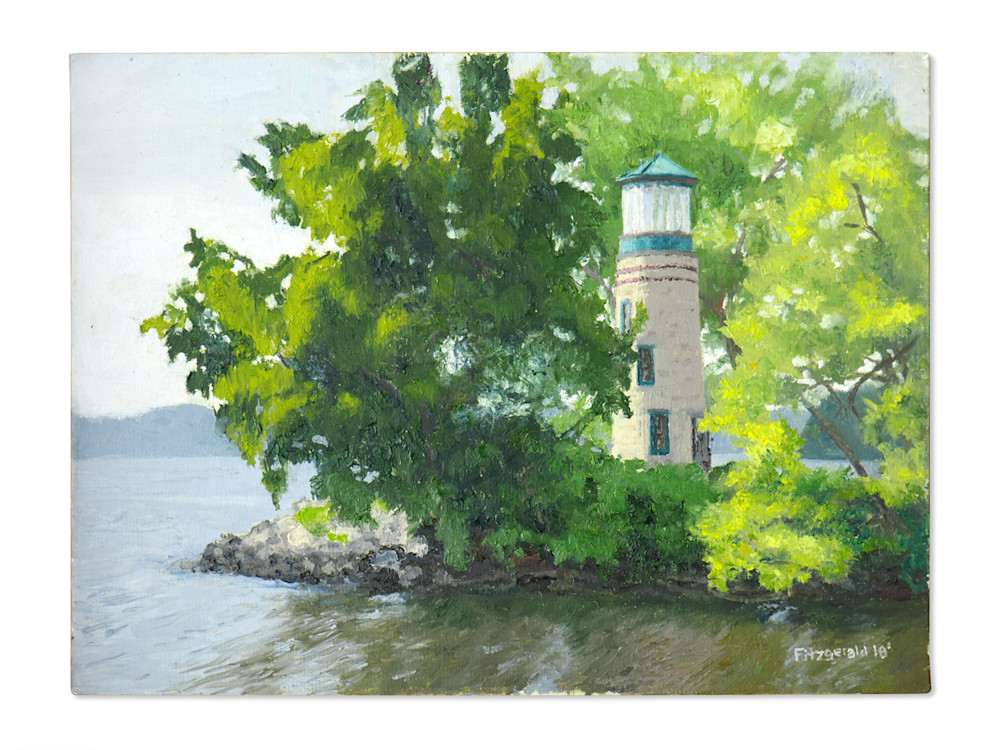 I had a vision in my mind of how things would look. The sun would be shining on the lighthouse, to really give it some light and contrast. Hints of blue in the distance would give it the crisp feeling of winter. However, I went out there every day and it was overcast. I diligently watched the weather report and was getting a little nervous since I'm leaving tomorrow and heading back to Minneapolis.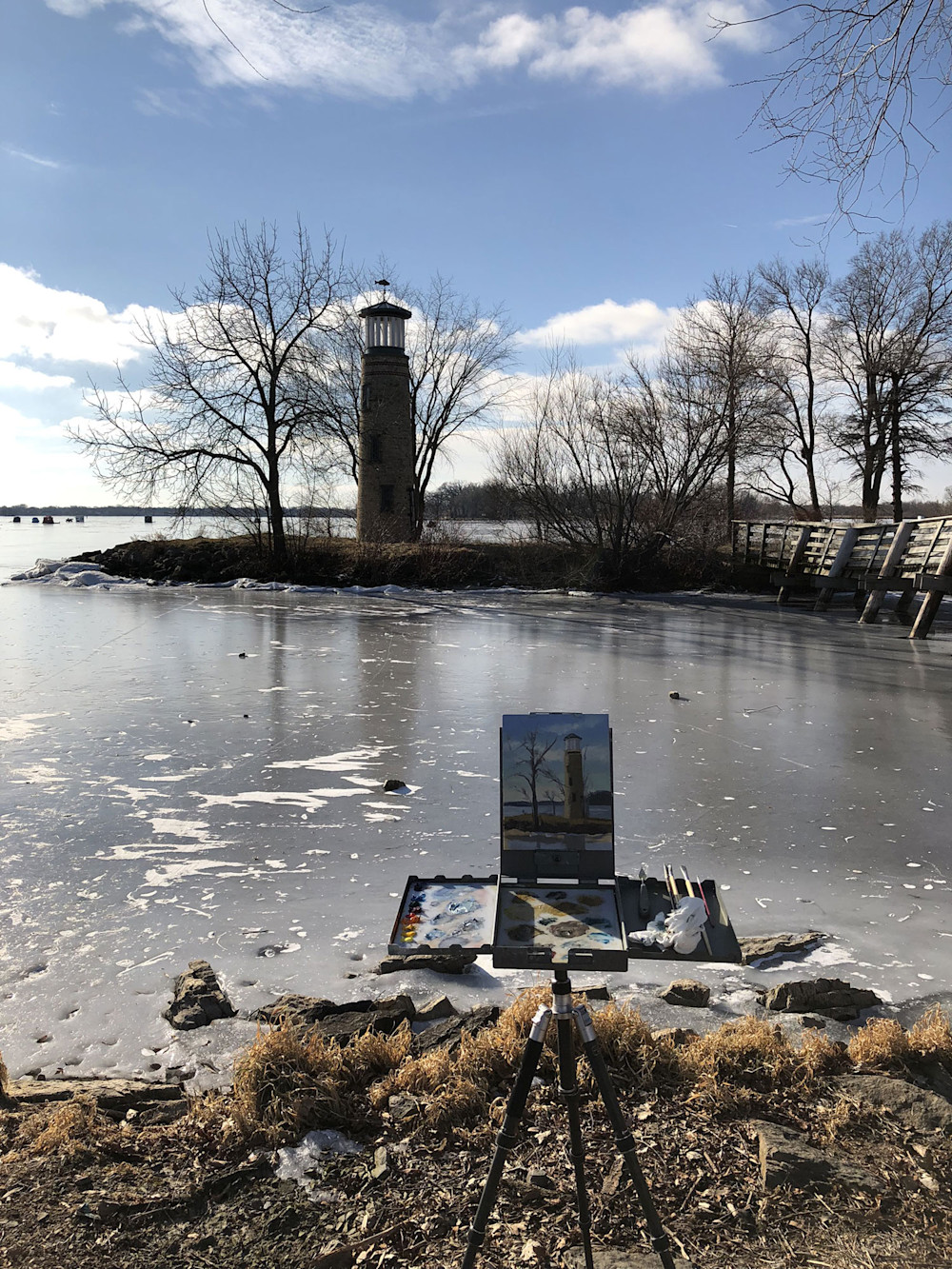 You may have read my recent Winter Plein Air Painting Tips post, it mentioned "having a plan". I took my own advice and did some research beforehand. To maximize time, I went out there when I got to town on Thursday and sketched things out quickly.
After many days of overcast weather, the sun finally came out today. I quickly jumped out of bed to look out the window and see some sunlight and beautiful sky. I drove out there and got right to work.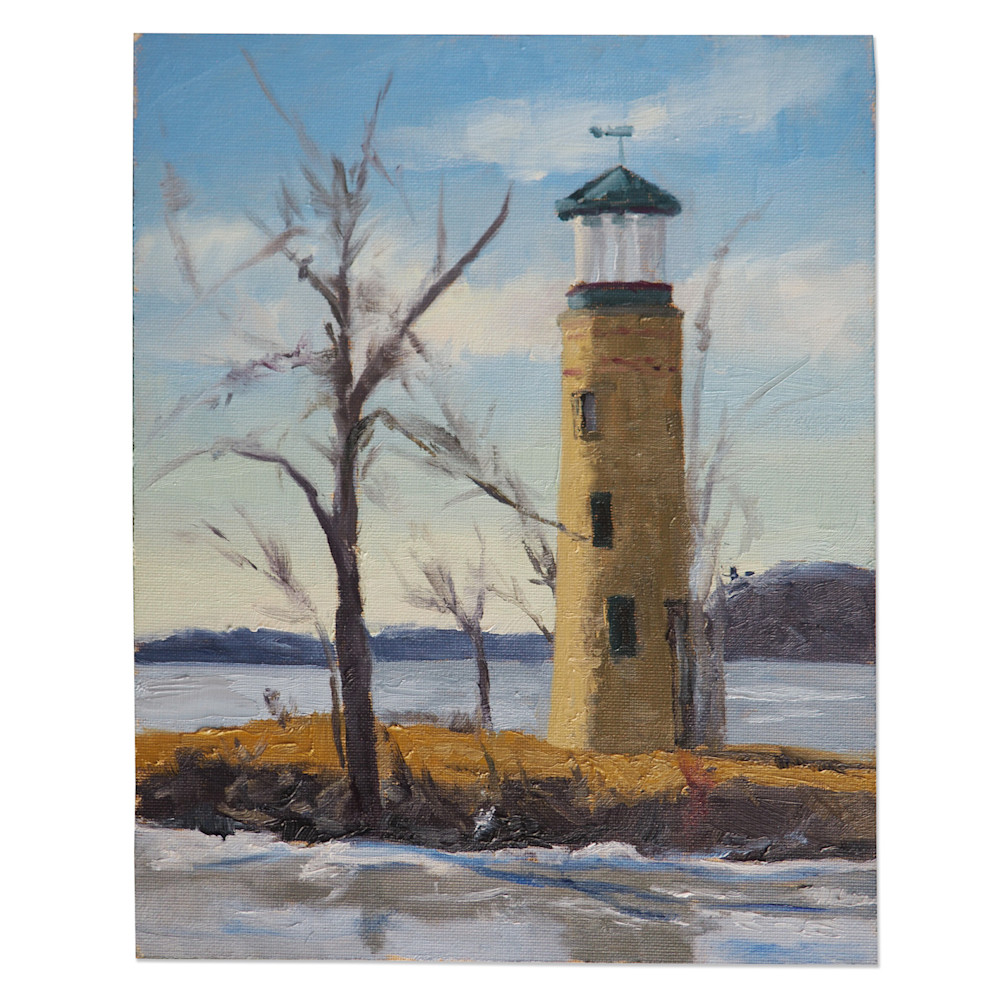 The lake is beautiful this time of year, with all of the ice and ice houses. Also, the fisherman are quick to critique and chat. I was proud of myself for working quickly and I ended up staying out there for about 2 hours. It's good to get back into winter plein air painting, I hope to get out again later this week.