Fruit and Light Studies
May 30, 2019
It's been a bit cold here in Minneapolis, MN so I spent some time in the studio painting and studying light and fruit. Starting with a bright base as an underpainting, it gave a unique textured look.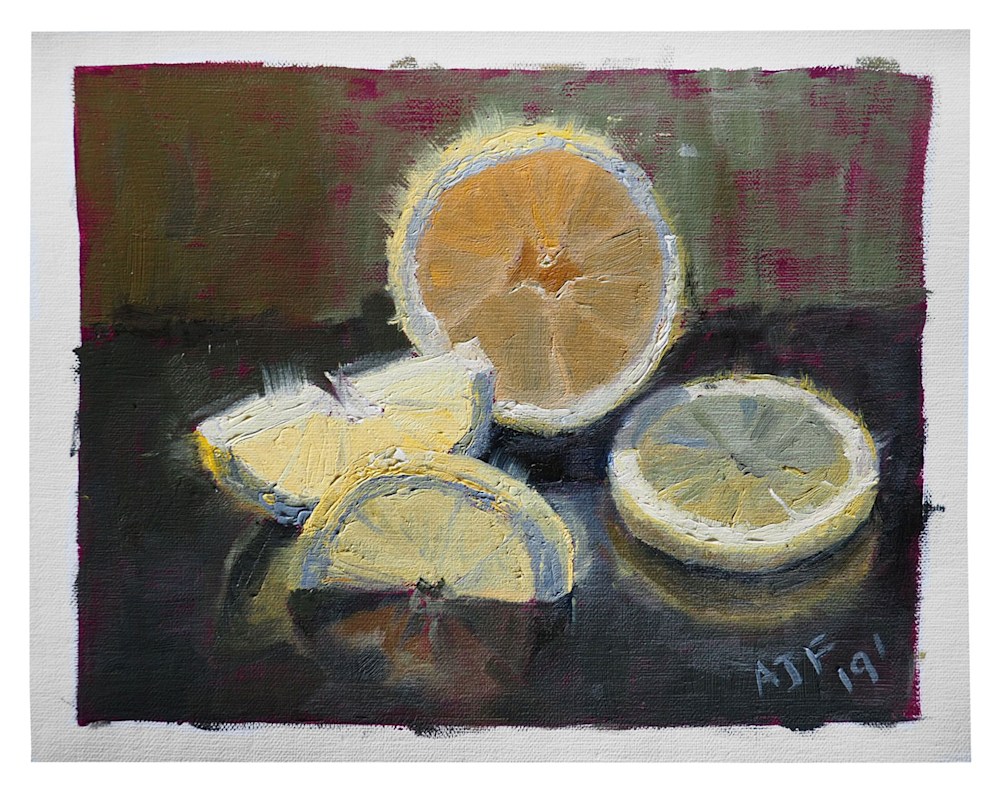 Lemons were the first group in the study. Their naturally light color in contrast to the rind that was in shadow helped bump up the most lit areas.
It was fun doing a detailed assessment of the color, I was surprised at how much orange was in the larger half of the lemon.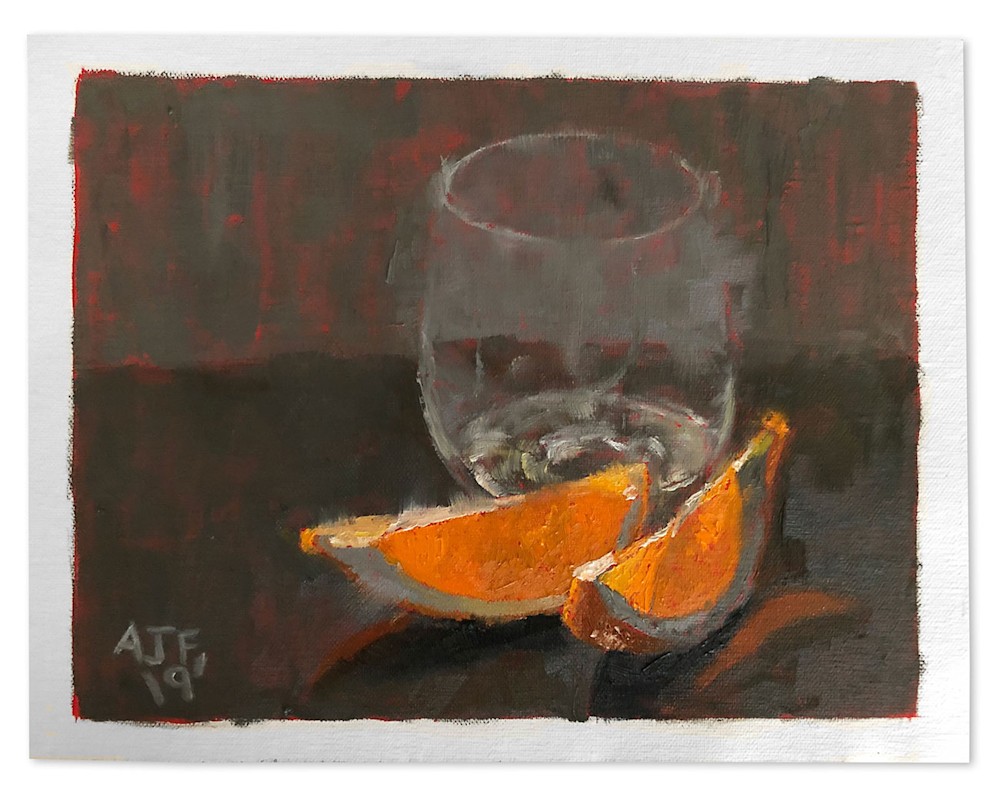 The oranges were a simplified composition. With an empty refrigerator, this orange was a good find. A very light Chardonnay receded to the background and the bright undertones came through.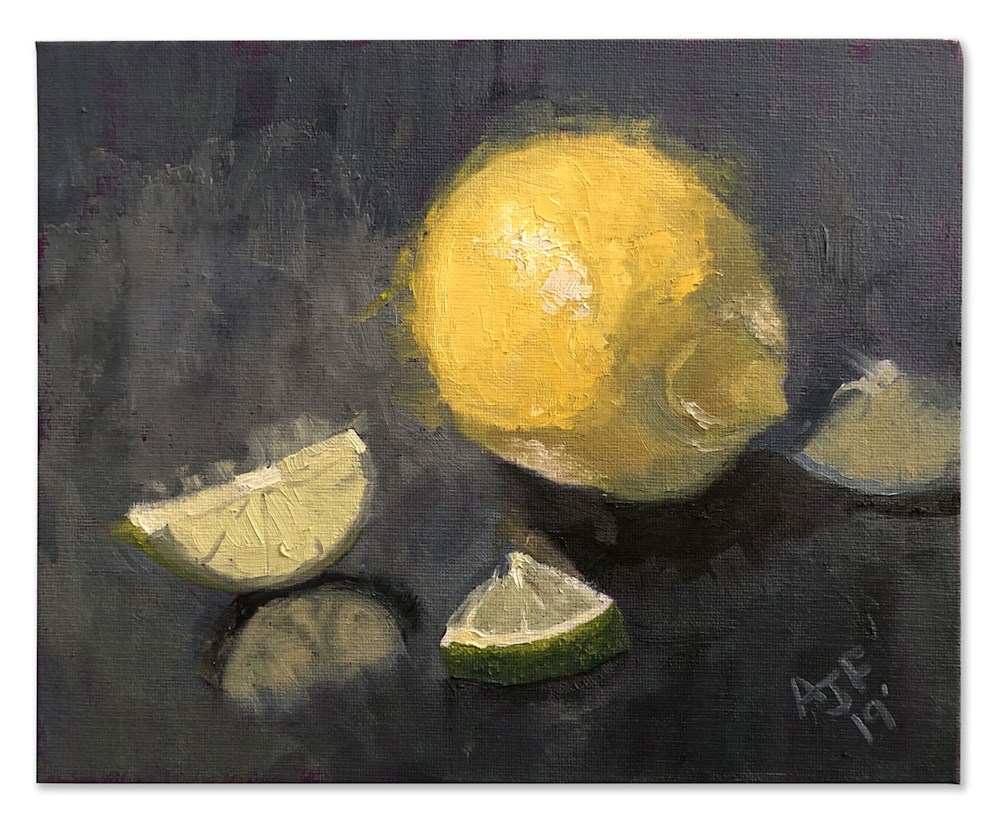 The last in the studies was a combination of lemon and limes. Like the lemons, the limes have a natural light color. All I really had to do was mix a small amount of Ultramarine Blue with the lemon highlight color and the lime was "lit". The surface was semi-reflective, which in my opinion, helps ground the lime slices.
The next step is to fine tune the composition and paint something larger from these small studies.
Thanks for reading and please let me know if you'd like to learn more or have a fruit painting of your own!