Madonna dell'Orto in Venice
Nov 14, 2018
It was great to get out of the city centre for a bit. Although it is beautiful and lively, sometimes you need to go somewhere quiet. Quiet canals and streets made this the perfect getaway.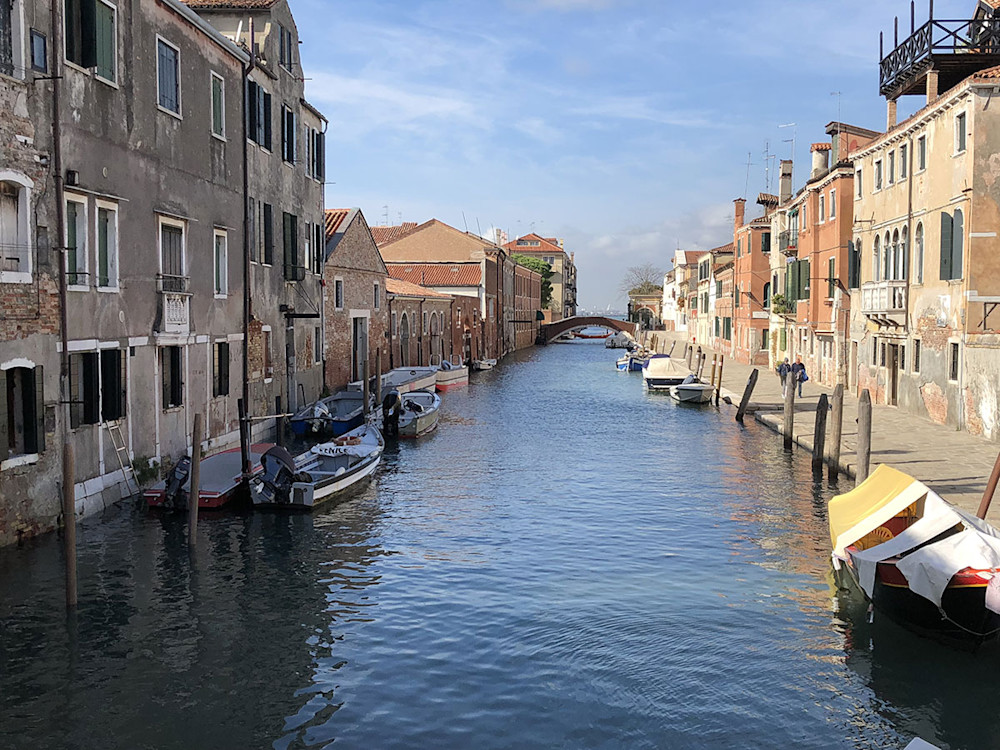 Madonna dell'Orto was on my list of places to see. Located on the island of Cannaregio, this also was a beautiful part of the city. We took the vaporetto over to the island. It felt more relaxed and certainly was picturesque. I'm amazed at the history here. It was founded in 1350 by the religious order known as the "Umiliati". The church is dedicated to God, The Virgin Mary and St. Christopher. St. Christopher is the protector of travelers and sailors (the statue was meant to protect the boatmen while moving people through the islands).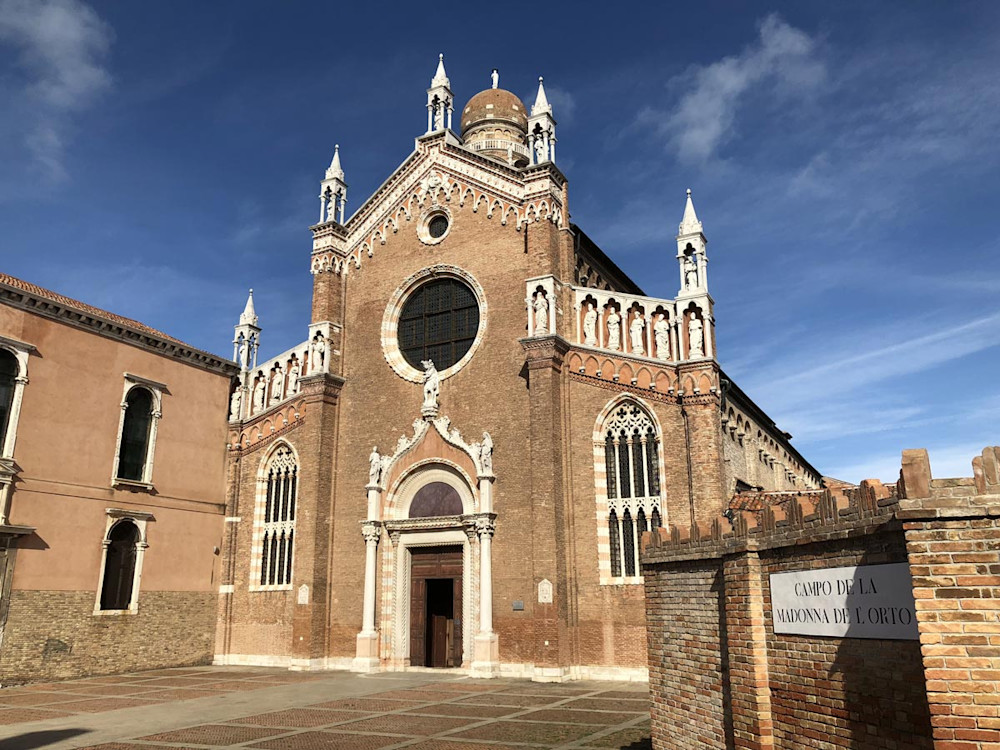 It's beautiful from the outside, of course, with a bell tower that is 65 meters tall. It's not apparent from the photo, but the area above the door (in the center section) has statues of St. Christopher, the Madonna and the Archangel Gabriel. The church is Gothic style, but yet the inside is light, which was not what I expected. I was in awe of the many rows of light columns made from Turkish marble.
I did not photograph the interior but there are many great articles that can show and explain things in greater detail.
The name Tintoretto is popular in Venice and in art history books of course. Madonna dell'Orto was Tintoretto's parish church and is home to ten of his paintings. From 1552 to 1569 Tintoretto, who lived nearby, worked on paintings for the Church. After his death in 1594, Tintoretto was buried in the Church.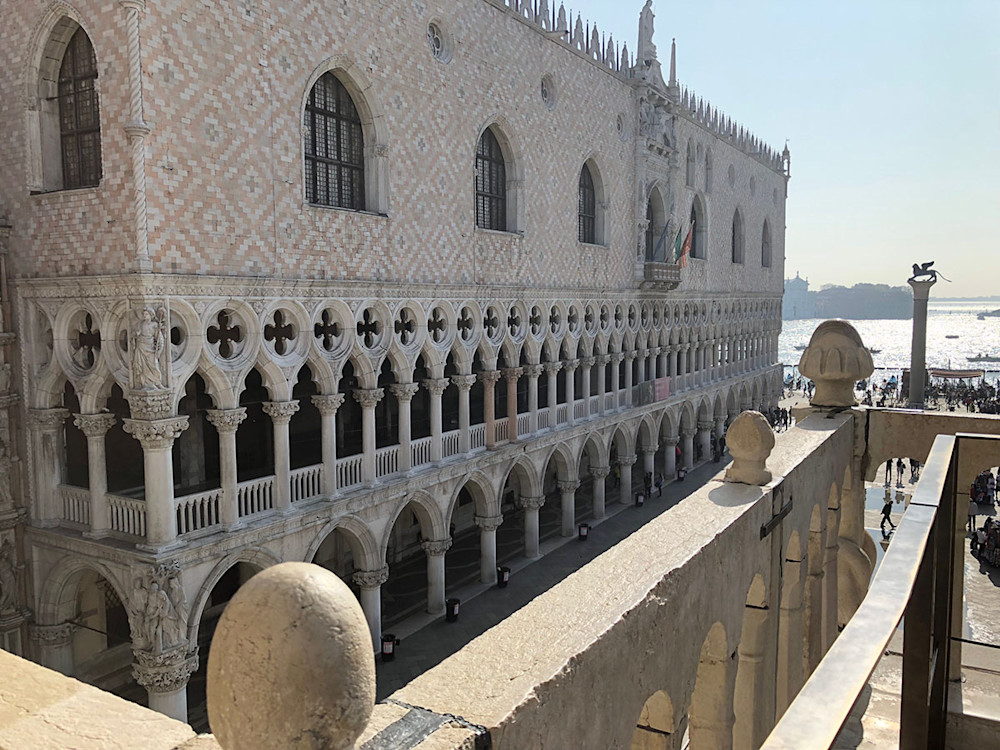 Before the trip to Madonna dell'Orto, I visited Doge's Palace and learned about Tintoretto who was an Italian painter of the Venetian school. He painted quickly, which I did not know before the visit. I really enjoyed viewing his work in person. Books don't capture the true beauty of his paintings. They are colorful and there's a boldness to his brushwork, that really captivated me.
I'd rate this as a must see. It's a great way to get away from the crowd and explore the artwork of Tintoretto.